Countdown to Football Frustration
Next Frustrating Hoops Victory
Next Lacrosse Annihilation
0

Comments
Published on 4.17.2006 by Hoya Suxa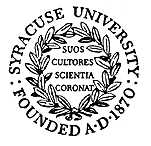 Redundant Virginia Number One Headline
In what has been a tumultuous college lacrosse season, Virginia has managed to escape the vile grip of defeat and remains the country's lone undefeated team. As such, the Cavaliers once again sit atop both the Inside Lacrosse Media Poll and the USILA/STX Coaches Poll.
Inside Lacrosse Media Poll
Like every edition of the Media Poll this season, the
press release from Inside Lacrosse
is short and to the point:
Virginia stayed atop the latest Inside Lacrosse media poll, receiving all 24 first-place votes.

Hofstra, last week's No. 3 team, moved into second following Georgetown's slip to fifth. Navy and Maryland came in third and fourth place, respectively.

Cornell, Princeton, Massachusetts, Syracuse and Johns Hopkins rounded out the top ten. Also of note, Notre Dame fell from No. 11 to No. 17 and Loyola rocketed from twentieth to fourteenth.

Delaware and Harvard, ranked 18 and 19 last week, dropped out of the poll while Stony Brook and Colgate entered the poll at 19 and 20, respectively.
What the release fails to note is how Notre Dame has managed to stay in the the poll's top twenty despite back-to-back losses to Denver and Air Force this weekend. Is there any reason to believe that the Fighting Irish would prevail against Colgate, Delaware or Harvard at this point? Methinks this is highly unlikely.
1. Virginia (24)
2. Hofstra
3. Navy
4. Maryland
5. Georgetown
6. Cornell
7. Princeton
8. Massachusetts
9. Syracuse
10. [Hate] Johns Hopkins
11. Pennsylvania
12. Towson
13. Penn State
14. Loyola
15. UMBC
USILA/STX Coaches Poll
In stark contrast to the Media Poll, Notre Dame dropped like a rock in the
Coaches Poll
falling from the nine position last week all the way to nineteen today. Also, the coaches spoke in a strong, unanimous voice that "Hopkins blows my stones!" by moving the Blue Jays from eight to twelve following a disasterous blowout at the hands of Maryland Saturday night.
1. Virginia (10)
2. Hofstra
3. Maryland
4. Navy
5. Cornell
6. Princeton
7. Georgetown
8. Massachusetts
9. Syracuse
10. Pennsylvania
11. Towson
12. [Hate] Johns Hopkins
13. Penn State
14. UMBC
15. Denver
Pointless NCAA Speculation
After this weekends'
incredible slate of upsets and last second victories
, there have been some minor yet notable changes in my prognostications for May's Field of 16. As usual, I have utilized the multi-step
selection criteria
devised by the NCAA selection committee to create what appears below.
Automatic Bids
America East Conference:
University of Maryland-Baltimore County
Colonial Athletic Conference:
Hofstra
Great Western Lacrosse League:
Denver
Ivy Group:
Princeton
Metro-Atlantic Athletic Conference:
Marist
Patriot League:
Navy
At-Large Bids
America East Conference:
None
Atlantic Coast Conference:
Maryland; Virginia
Colonial Athletic Conference:
Towson
Eastern Colleges Athletic Conference:
Georgetown; Massachusetts
Great Western Lacrosse League:
None
Independents:
Johns Hopkins; Syracuse
Ivy Group:
Cornell; Harvard; Pennsylvania
Metro-Atlantic Athletic Conference:
Get Fucking Real, Douchebag
Patriot League:
None
Seedings
1. Virginia
2. Hofstra
3. Maryland
4. Cornell
5. Princeton
6. Navy
7. Pennsylvania
8. Georgetown
Bubble Watch
The calendar reads late April and that means only one thing: the NCAA tournament bubble is getting crowded. From now until selection day, I will highlight those teams that could play themselves into or out of the tournament field. The table is organized with the most deserving team placed highest on the chart with the least deserving of the bubble teams placed the lowest.
2006 NCAA "Bubble Watch"
Team
Record
RPI
SOS
Best Wins
Harvard
5-4
17
6
Penn; Denver
Stony Brook
6-3
15
16
Penn State
Notre Dame
7-4
20
25
Penn State
Penn State
6-3
16
19
None
Colgate
10-2
23
43
None
Too Easy, Drill Sargeant
Boxscore
Syracuse did everything it possibly could to lose at Rutgers Saturday afternoon. Peter Coluccini played like a hopelessly lost freshman. The offense reverted to something indicative of peach basket hoops in the fourth quarter of regulation. And the defense decided it was allergic to successful clearing attempts during the extra period.
Yet, the Orange was successful. I guess precision execution is overrated.
Victory Factors: v. Rutgers
Poss.
Sht%
Sht/Poss.
G/Poss.
Syracuse
35
30.95
1.2
0.37
Rutgers
28
29.27
1.46
0.43
This game may have turned out markedly different had Rutgers been functional in the face-off "x" (the Scarlet Blight won only 11 of 29 draws). In terms of offensive accuracy and precision, both teams got the job done on Saturday. Both teams took a fair handful of shots on each possession it generated and was able to connect at a terrific rate.
In short, if Rutgers gets a few more possessions, that 0.43 goal per possession value may have been the difference in the game.
What is particularly interesting is that despite the stall offense Syracuse employed for the game's fourth quarter it still managed to generate 35 possessions on the afternoon. While most of these possessions can be attributed to Jon Jerome's performance at the "x," a lot should be attributed to the defense's efficiency in clearing the ball from its own end (15 of 16 on the afternoon). In the end, that gave a tremendous uplift to the Orange offense.
Next up for the Orange is a Friday night tilt against a snake-bitten Albany club in the Carrier Dome. Given Syracuse's recent performance against Rutgers, this game is not to be taken lightly.